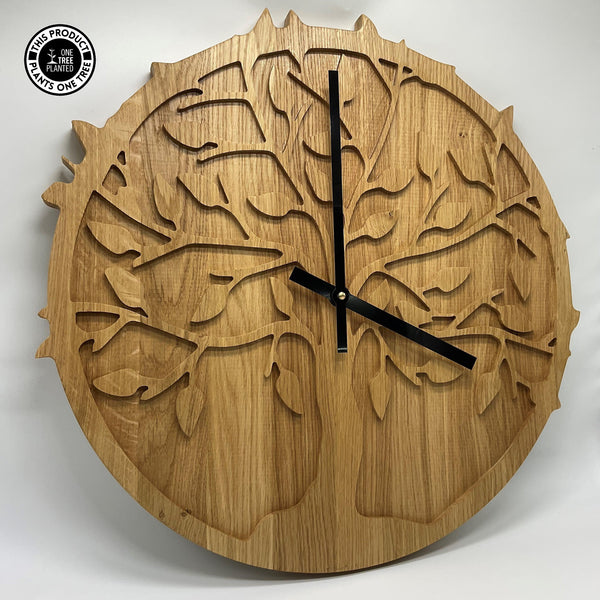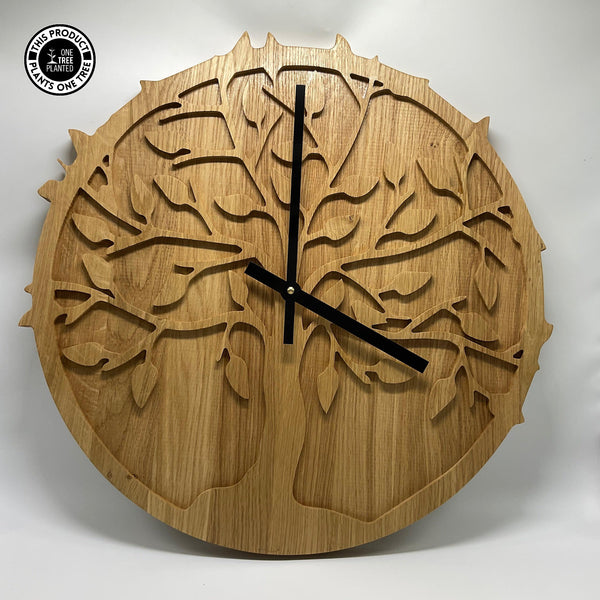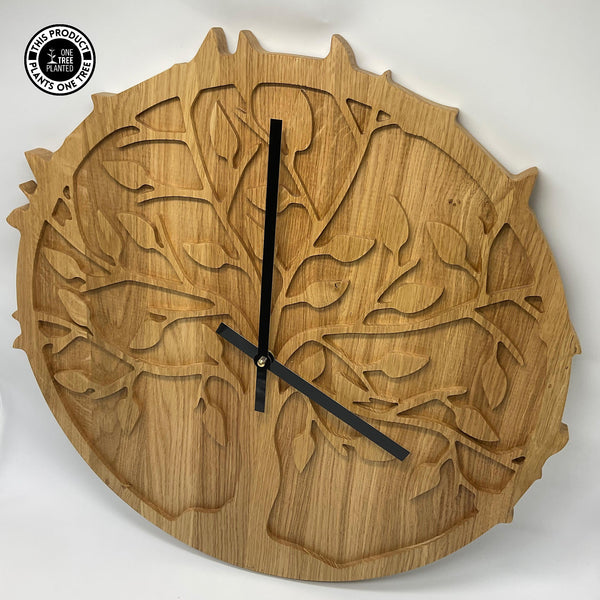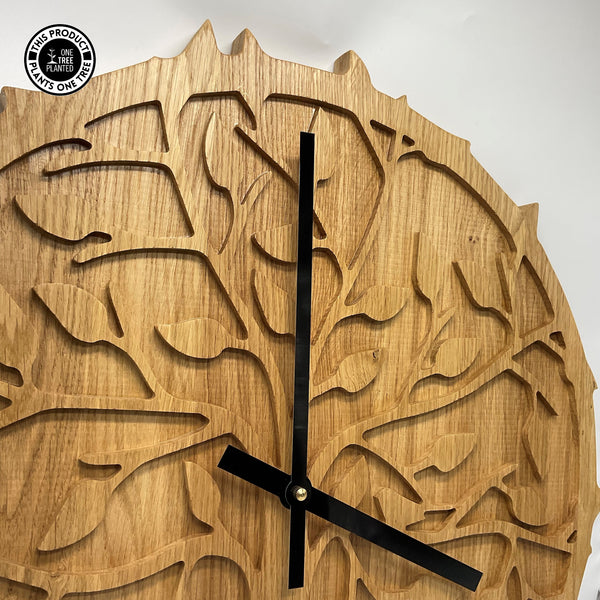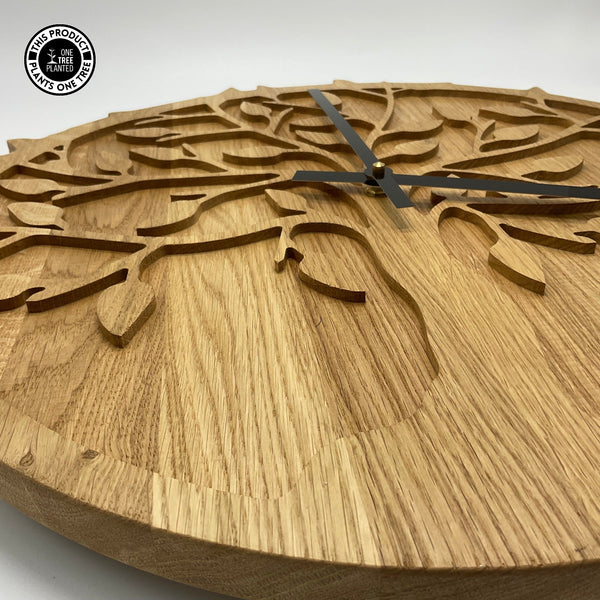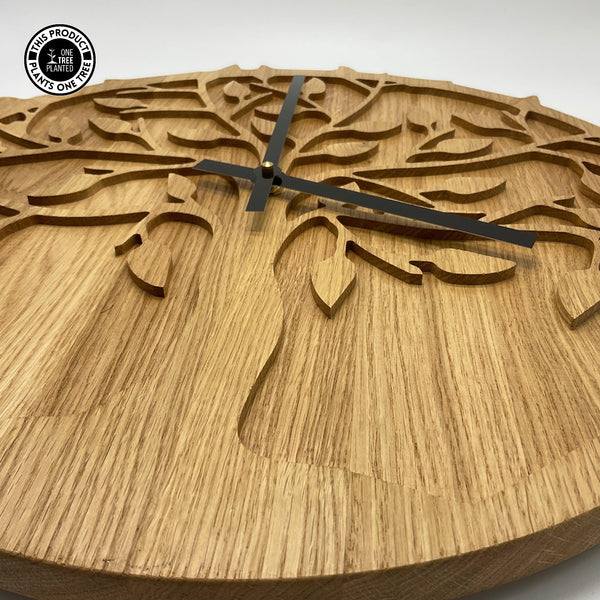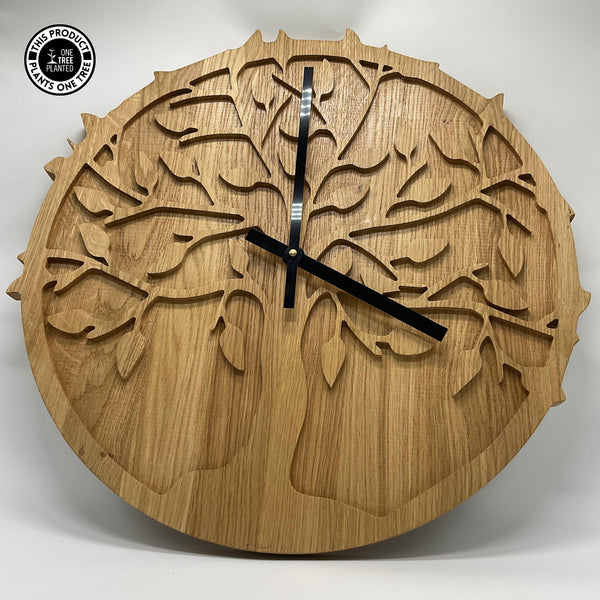 Tree of Life Clock - Solid Oak
Description

Dimensions

Reviews
Time to reconnect with nature… the unique and naturalised design of this wall clock marries form and content beautifully. The branches of the tree seem to reach out to the chiming hours themselves, as if moving with the seasons. 
The tree design is realised by way of 5mm deep precision engraving and finished with clear satin lacquer. 
The Tree of Life clock is a homely adornment to any room, be it bedroom, lounge or kitchen.
19mm thick, extremities are approximately 420mm diameter