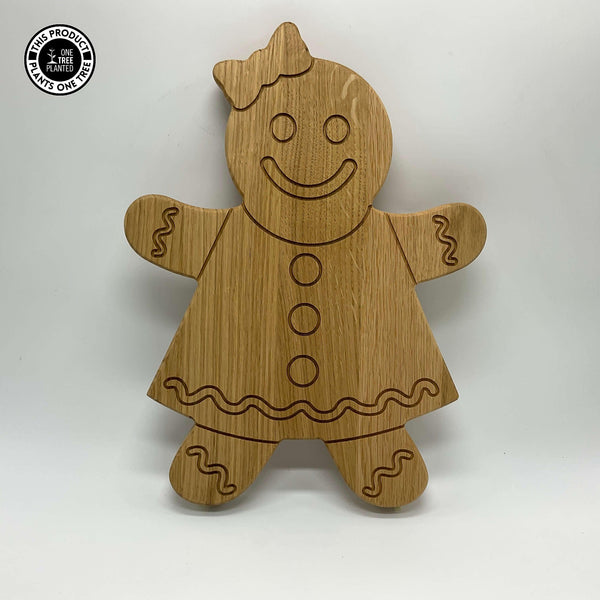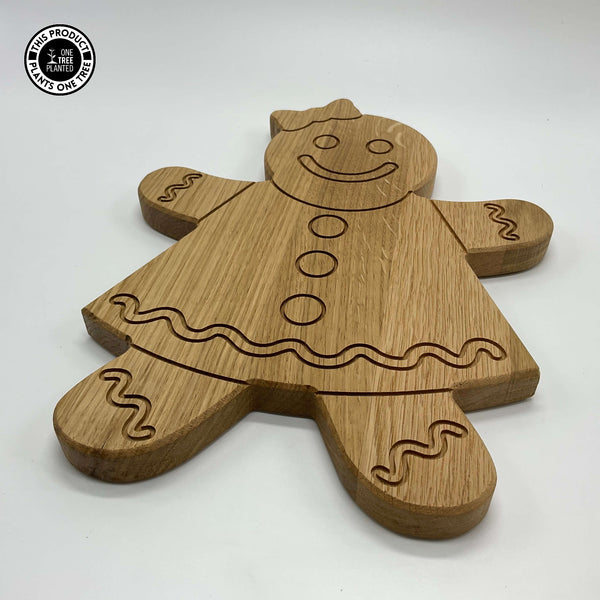 Gingerbread Lady Solid Oak Board
Description

Dimensions

Reviews
The Gingerbread Lady is wearing her best Christmas party frock and bow! Serve your Christmas treats on this festive Gingerbread Lady serving board! Made of solid, 19mm oak board, it's sure to add to your guests' Christmas cheer.   
The Gingerbread Lady is less mischievous than her Gingerbread Man compatriot, who is liable to attempt to run away 'as fast as he can' if given a chance. 
Felt pads underneath ensure no damage to furniture. Finished with FIDDES hard wax oil, the board is child and food safe. 
We think that the 2mm deep engravings that we fashion here are a more elegant alternative to burnt-on laser work you might see elsewhere in similar products.  
SPECIAL OFFER! A great deal to catch if you can! Buy all three of our serving boards - the Gingerbread Man, the Gingerbread Lady and the Christmas Tree - for a reduced total price of £80.