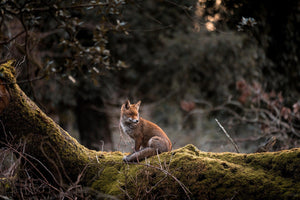 THE NAME
Foxes are an inquisitive, serene and quietly elegant woodland presence. Their russet coat speaks of warmth and utility and nature.
When we thought of what we wanted to create as a business, the image of those mysterious woodland creatures kept coming to mind. And so Rustic Fox was born.
Foxes have grace and purpose, an affinity to the rustic, outside world. We take our inspiration from that majestic animal.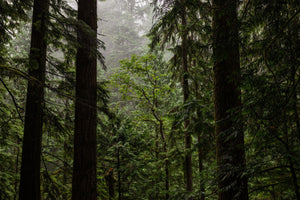 THE ETHOS
At Rustic Fox our mission is to create high quality products from sustainable materials, which give utility and style in equal measure. A Rustic Fox piece should never go unnoticed in your room.
Each piece is crafted with care and attention to detail. As our testimonials show, the customer's bespoke requirements are always at the centre of that design conversation. 
THE FAMILY PACK
MATT: Growing up, Matt's homemade living room coffee table was usually the makeshift bench for his next woodwork project. Soon, Christmases and birthdays inevitably included the ritual unveiling of his latest bespoke piece, gifted because his own house was already crammed.
Matt has had a varied career in engineering, starting off in the early days as a machinist. He has worked in aerospace, nuclear and now on oil, gas and subsea engineering projects. 
But to create and run his own business has long been his dream. Matt does all the designing, metalwork and woodwork at Rustic Fox.
JENNY: Matt's life partner and now business partner too, Jenny worked for eleven years in merchandising, developing a good eye for home design and social media skills as well. Jenny started upcycling and repurposing furniture for resale online, finally bringing Matt's skills to bear to make Rustic Fox what it is today.
Jenny now takes charge of customer service. She assists in making up orders as well as rolling up her sleeves and finishing and waxing our pieces.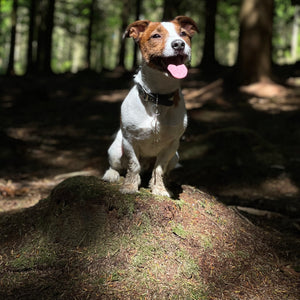 Buddy
Buddy the Jack Rusell is an enthusiastic assistant in the workshop.